Kiddo World - Quality Entertainment for Kids Birthday Party



Our fun entertainers will make your child's birthday memorable.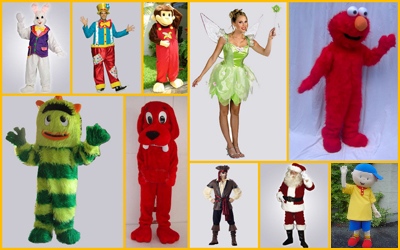 Costumed Character Birthday Party

Your chosen character will arrive at the party with a complete party package, a professional sound
system with theme customized party soundtrack, plus lots of music, games, and party favors!

As the show begins, the character appears, greets the guests, and dances with all the children.
All the children receive their party favors, and then everyone joins in the Birthday Parade.
The character and birthday star leads the guests around the room to a lively marching tune.
The Birthday Parade is followed by a whole show of music, sing along songs, dance and games.
At the end there will be some picture time and then the whole group sings the Happy Birthday song,
which is the perfect time for the birthday cake to arrive.

Princess Birthday Party



The princess will interact with the children trough a series of activities like Magic OR Puppet Show,
Face Painting, Balloon Twisting and SingALong Circle Time. The number of activities is based on the
number of children and the time frame allocated. The Magic Show and Puppet Story can be understood
by kids as young as 3, also the shows are tricky enough so kids up to 9 years old and adults love it too.
Besides princesses we have non-scary clowns, pirates, fairies, wizards, mermaids and more.


We will also make time for party photos to give you and your family memories for years to come!

It's easy to order your show for your child birthday party! Just follow our online show-ordering process.
We service the San Francisco Bay Area, and beyond. See our Service Area Map.
For a general description of the show, see our Show Description section.

Of course, you can call us for assistance.



Kiddo World is a reliable, professionally-managed company in the child entertainment industry.
We are committed to delivering safe, quality entertainment to our customers every single time
from our well-trained, courteous performers and artists. We have a lot of party experience.
We are located in San Jose, part of greater SF Bay Area.

We also offer entertainment services for Corporate Events.